FOR IMMEDIATE RELEASE:
Thursday, May 18, 2023
MEDIA CONTACT:
Bethany Khan: bkhan@culinaryunion226.org ▪ (702) 387-7088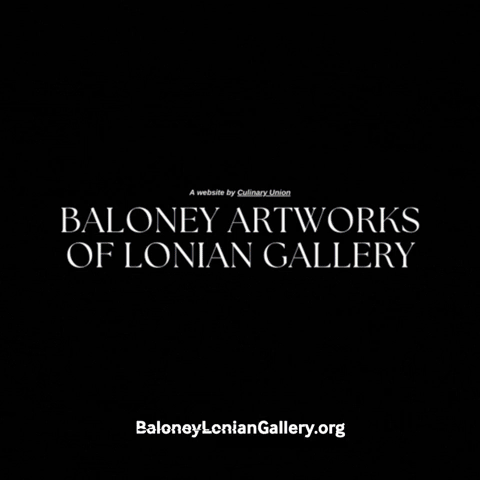 Culinary Union asks artists, including Damien Hirst and Takashi Murakami, to cease association with Station Casinos owner -
Las Vegas, NV – The Culinary Union is publicly asking Joseph Albers, Nobuyoshi Araki, Damien Hirst, Takashi Murakami, Richard Prince and the estates of Jean-Michel Basquiat to deliver a message to Lorenzo Fertitta, one of the controlling owners of Station Casinos of Las Vegas, Nevada.
"Artists should not allow their work to lend respectability to a company whose labor practices are anything but respectable. Art should not be used by the rich and powerful to paper over injustice," said Bethany Khan, spokeswoman for the Culinary Union. "We ask the artists featured on the Lonian Gallery website to ask Lorenzo Fertitta to take their artwork off that website."
The Culinary Union has launched the BaloneyLonianGallery.org website to highlight its message to the artists and their rights holders. The site contains parodies of artworks featured on Lonian.gallery website. The manager of Lonian Gallery LLC, Lorenzo J. Fertitta, and his brother, Frank J. Fertitta III, are controlling owners of Red Rock Resorts, Inc. The Fertittas are also high-profile art collectors.
Red Rock Resorts, Inc. owns the casino chain Station Casinos in Las Vegas, Nevada. Red Rock Resorts, Inc. has the only all-male, all-white board of directors among publicly-traded companies in the Nevada gaming industry. Station Casinos, the worst labor law violator in the history of the Nevada gaming industry, is currently facing a massive unfair labor practice complaint brought by the federal government for allegedly using the COVID-19 pandemic to undermine unions representing or seeking to represent its employees.
Examples of parody artworks on BaloneyLonianGallery.org.
—
ABOUT CULINARY UNION:
Culinary Workers Union Local 226 and Bartenders Union Local 165, Nevada affiliates of UNITE HERE, represent 60,000 workers in Las Vegas and Reno, including at most of the casino resorts on the Las Vegas Strip and in Downtown Las Vegas. UNITE HERE represents 300,000 workers in gaming, hotel, and food service industries in North America.
The Culinary Union, through the Culinary Health Fund, is one of the largest healthcare consumers in the state. The Culinary Health Fund is sponsored by the Culinary Union and Las Vegas-area employers. It provides health insurance coverage for over 145,000 Nevadans, the Culinary Union's members and their dependents.
The Culinary Union is Nevada's largest Latinx/Black/AAPI/immigrant organization with members who come from 178 countries and speak over 40 different languages. We are proud to have helped over 18,000 immigrants become American citizens and new voters since 2001 through our affiliate, The Citizenship Project.
The Culinary Union has a diverse membership which is 55% women and 45% immigrants. The demographics of Culinary Union members are approximately: 54% Latinx, 18% white, 15% Asian, 12% Black, and less than 1% Indigenous Peoples.
Culinary Union members work as: Guest room attendants, cocktail and food servers, porters, bellmen, cooks, bartenders, laundry and kitchen workers. The Culinary Union has been fighting and winning for working families in Nevada for 88 years.
CulinaryUnion226.org / @Culinary226
###