FOR IMMEDIATE RELEASE:
Friday, January 20, 2023
MEDIA CONTACT:
Bethany Khan: bkhan@culinaryunion226.org ▪ (702) 387-7088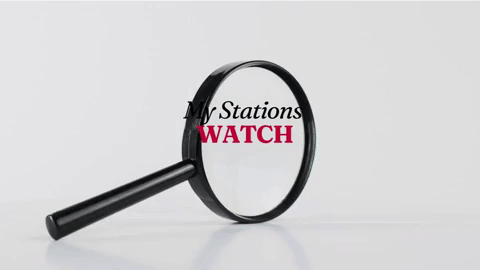 Culinary Union launches "My Stations Watch" for community to hold company accountable
Las Vegas, NV – The Culinary Union has launched a new website to track Station Casinos' impact on Las Vegas communities: MyStationsWatch.org.
From shuttered buffets to demolished properties in neighborhoods, the Culinary Union's new website illustrates the footprint of Station Casinos in the Las Vegas valley, and provides ways for locals to reach out and voice their opinions about the company's actions.
"In the midst of a housing shortage, Station Casinos is holding hundreds of acres of undeveloped land, they have demolished three neighborhood casinos, and are putting up a luxury resort on the beltway," said Bethany Khan, spokeswoman for the Culinary Union. "We want to make sure Station Casinos hears from our communities."
Station Casinos owns four parcels of land that are minutes away from six elementary schools. The company has opted to close its buffets, replacing some of them with restaurants where a single meal could cost more than buffet entry pre-pandemic.
Station Casinos parent company, Red Rock Resorts Inc. (NASDAQ: RRR), remains the only publicly-traded Nevada gaming company with an all-white and all-male board and has said it's focused on Red Rock Casino in Summerlin, Green Valley Casino in Henderson, and is pivoting to "best-in-class locations and a favorable Las Vegas demographic."
—
ABOUT CULINARY UNION:
Culinary Workers Union Local 226 and Bartenders Union Local 165, Nevada affiliates of UNITE HERE, represent 60,000 workers in Las Vegas and Reno, including at most of the casino resorts on the Las Vegas Strip and in Downtown Las Vegas. UNITE HERE represents 300,000 workers in gaming, hotel, and food service industries in North America.
The Culinary Union, through the Culinary Health Fund, is one of the largest healthcare consumers in the state. The Culinary Health Fund is sponsored by the Culinary Union and Las Vegas-area employers. It provides health insurance coverage for over 145,000 Nevadans, the Culinary Union's members and their dependents.
The Culinary Union is Nevada's largest Latinx/Black/AAPI/immigrant organization with members who come from 178 countries and speak over 40 different languages. We are proud to have helped over 18,000 immigrants become American citizens and new voters since 2001 through our affiliate, The Citizenship Project.
The Culinary Union has a diverse membership which is 55% women and 45% immigrants. The demographics of Culinary Union members are approximately: 54% Latinx, 18% white, 15% Asian, 12% Black, and less than 1% Indigenous Peoples.
Culinary Union members work as: Guest room attendants, cocktail and food servers, porters, bellmen, cooks, bartenders, laundry and kitchen workers. The Culinary Union has been fighting and winning for working families in Nevada for 88 years.
CulinaryUnion226.org / @Culinary226
###